Our Diamond Bar/Walnut Branch activities are open to all. We'd love to welcome you as a member. Our purpose: to unite graduates of regionally accredited education institutions in order to promote equity, education, intellectual growth, individual worth, and development of opportunities for women and girls.
The branch fiscal year is July 1 through June 30, but prospective members may join at any time during the year.
Eligibility
You can join the Diamond Bar/Walnut Branch of AAUW if you have a college degree, or a degree from a two year institution or the equivalent (for example an RN degree).
You can also join as dual member if you belong to another branch.
If you do not wish to take part in branch or state activities, you can become a National Association's Member At Large (MAL).
If you are currently a student you can join.
In principal and in practice, AAUW values and seeks a diverse membership. There shall be no barriers to full participation in this organization on the basis of gender, race, creed, age, sexual orientation, national origin, disability, or class.
Annual Dues
| | |
| --- | --- |
| Branch Dues | |
| National Association | $49 ($46 is tax deductible) |
| California State | $20 |
| Diamond Bar/Walnut Branch | $15 |
| Total Branch Dues | $84 |
| | |
| Member At Large National (MAL) | $49 |
| Dual Member Diamond Bar/Walnut Branch | $15 |
| | |
| Student Affiliate National | $17 |
| California State | $20 |
| Student Affiliate Diamond Bar/Walnut Branch | $15 |
| Total Student Affiliate | $52 |
Contact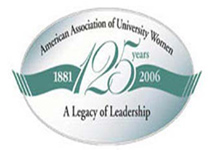 Attn: Membership Vice-President at dbw-ca@aauw.net for:
information
AAUW brochure and application
a recent newsletter
an invitation to join us at upcoming events and branch programs.
Download our Membership Application and mail completed form to:
Diamond Bar/Walnut AAUW
P. O. Box 4712
Diamond Bar, CA 91765
OR