We welcome your visit to any of these groups. Contact us at dbw-ca@aauw.net to arrange.
Literary Lasses
We generally meet at 7:00 PM on the third Thursday of each month.  Each meeting is hosted by a member who volunteers. Our discussions are informal, and lively.  We enjoy having a little snack and drink of some kind, courtesy of the hostess.   Literary-Lasses-Books History is the list of books previously read and some future reads.  Also attached is the Literary-Lasses-Books 2018-2019 of 2018-2019 to be read.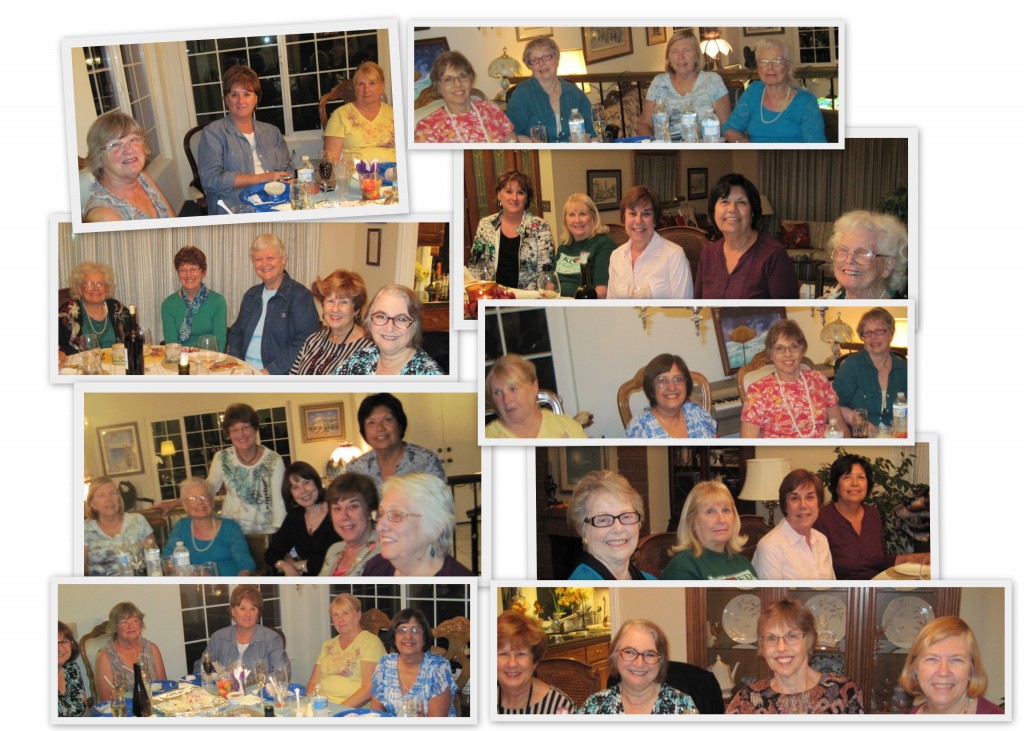 Out to Lunch Bunch
The Diamond Bar/Walnut branch members often get together on a social basis, for an Out to Lunch Bunch. We sample meals from the best restaurants and cafes around the area, offering both international and American foods.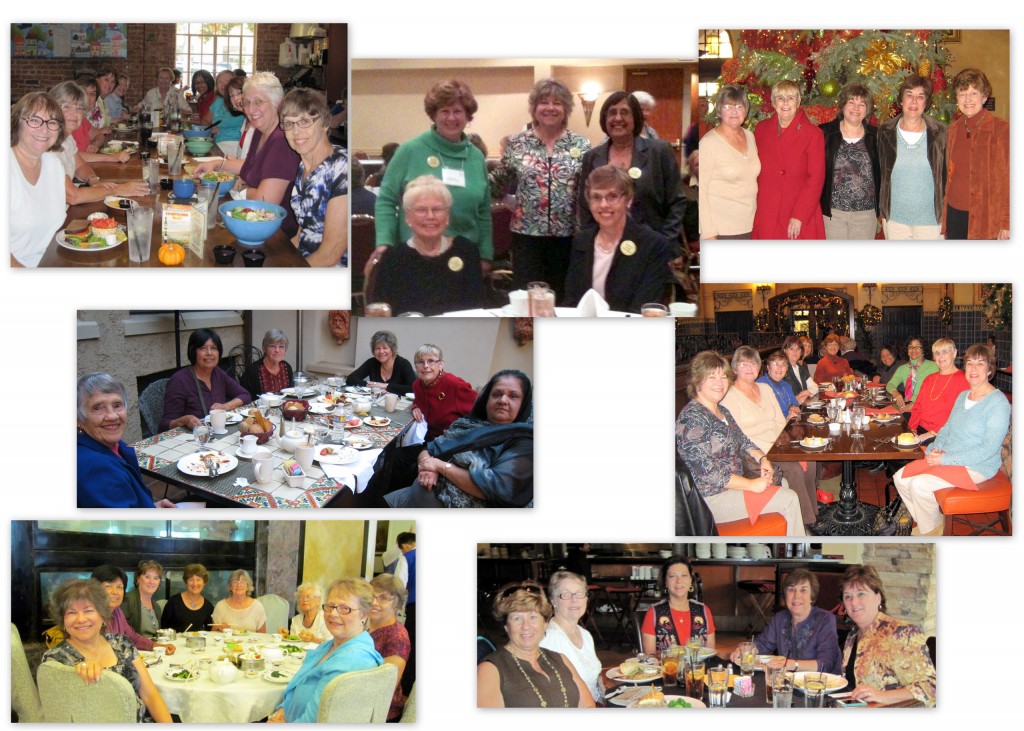 Movie Nights
Movie Night, often at the Edwards Theatres in Downtown Brea, gives us an opportunity to see a variety of highly rated films, with a group dinner and/or dessert afterwards. The dates and times vary, alternating weekdays and weekends. Family and friends are always welcome to join us. Watch for announcements in Dates and Doings, then contact us by our email.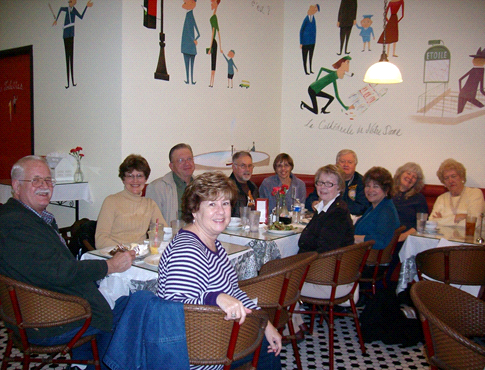 Bridge Group
Meets occasionally as players are available.  Fun, Social and Non-Threatening. Beginners are welcome.
Contemporary Issues and Discussions Group
Meets on the first Saturday of the month at "The Whole Enchilada" for breakfast at 8:30 AM.  "The Whole Enchilada"  is located near the Chase Bank at Diamond Bar Blvd. and Grand Ave.,  Diamond Bar.  Bring newspaper articles or notes on discussion topics that you would like to discuss.
RSVP to Amer Holmes, amer.h.holmes@gmail.com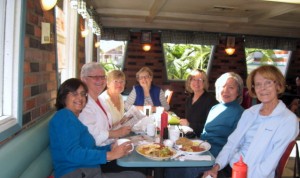 Walking Group
We have a few members who walk with an existing walking group that meet each week-day at 7:30 A.M. at Heritage Park.  If you'd like to join the group, not everyone goes every day, contact us at our email address and we'll make sure one of us is there to welcome you or call you with more information about the walk.
The New "Old Movie Group"
We have many members who are interested in getting together on an afternoon or evening to view an old movie of interest and for discussion.  We have tried this once and viewed a movie (virtually unknown by most) called "Temple Grandin."
We have decided to pursue this group and most likely meet periodically when we can arrange for a movie and location to get together. We are still formatting the plans and hope to meet again soon on a regular basis.
Miscellaneous
Garden Tours in the Spring…Speakers at Cal State Fullerton's OLLI program …Trip to a local cabin….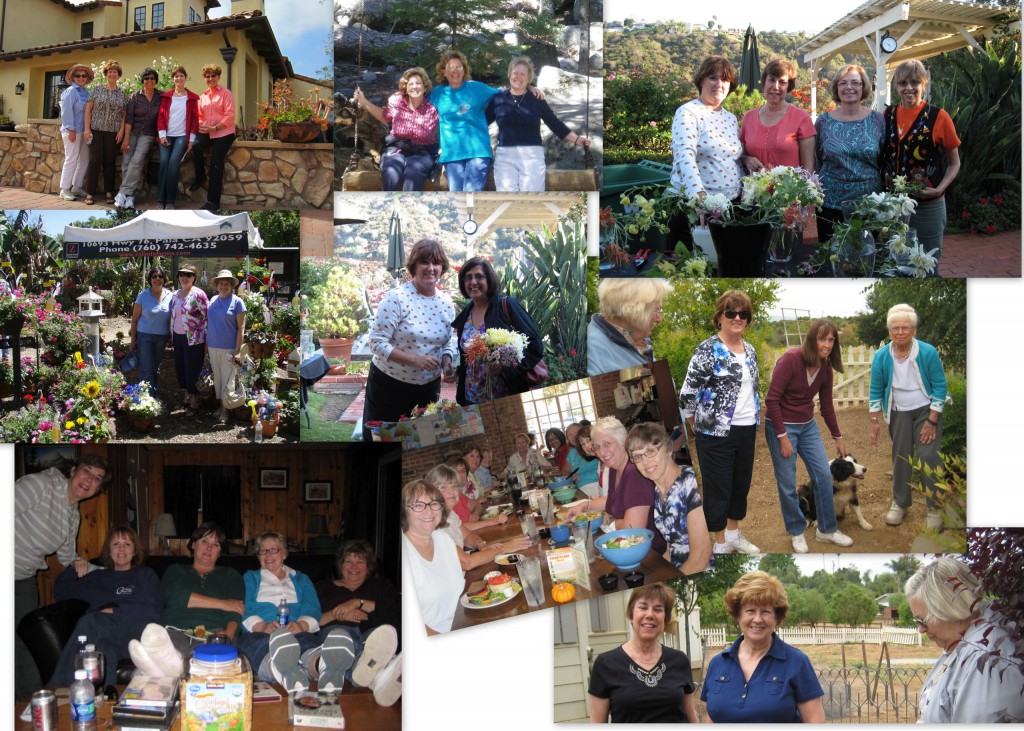 Support for Equity & Education
Legal Advocacy Fund
Public Policy Updates
Tech Trek –Math and Science Camp for Middle School Girls
AVID-Advancement Via Individual Determination through Educational Foundation